From the Presbytery of Newton Trustees to Pastors, Sessions, Clerks and Congregations
In March and April New Jersey was the epicenter of the COV19 virus. With a lockdown and mask requirements we were able to flatten the curve. The community health leaders however warned of a potential of a second wave.  We are back to the numbers we saw in the spring with an expectation the numbers will get worse.  The second wave has arrived.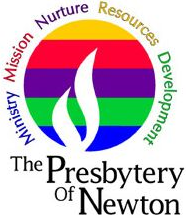 Time to flatten the curve once again.
Governor Murphy set new focused restrictions on the obvious sources of outbreaks of infection. Restaurants, Bars, and interstate youth sports have been identified as recent sources of outbreaks.   Large private gatherings have also been a big source of COVID clusters.   The governor has also  set a restriction limit of 10 people or less for in person gatherings.
At a webinar for religious leaders the governor and health commissioner shared sobering statistics on the state of the virus in New Jersey. As of November 19 New Jersey, has had 293,744 cases with 14,877 deaths. Many of these deaths and infections have directly impacted members and pastors of our congregations. Expectations is that more will be testing positive.  With the upcoming holidays the numbers can potentially tick up past our spring high numbers.
Now is NOT the time to let up. We must flatten the curve once again.
The highest goal is to keep everyone safe and alive.  That may sound alarmist but at a time when the country has lost over 250,000 lives since March, we believe we need to sound the alarm.
We are all tired and bewildered to what to do.  There has been so much to sort though and manage over these last nine plus months.
We understand. We can do this. There is a light at the end of an awfully long tunnel.
The Trustees are recommending the following to help you make decisions for your congregation.
Governor Murphy reaffirmed that Worship services, Religious celebrations, Weddings, Funerals or Remembrance services are to be 25% capacity or 150 which ever number is lower. (Please note this does not include the wedding or funeral reception) Even with the Governors' Religious services policy, every session should set a threshold for when to stop meeting in person for worship. There comes a time when it not safe to meet at all.

We recommend that if your county or region is orange or higher OR a CALI score of 3 or more OR has a positivity rate of more than 5% then worship services should go back to being virtual.   We recommend the following tools to determine which scale to use for area.  You can find  your region or county's risk level or positivity rate at  COVID 19 ACT NOW and/or  COVID 19 Activity Level Index.

Double and Triple your efforts to connect and to reach out to those who are isolated and alone. Thanksgiving and Christmas are going to be particularly hard on those who cannot be with friends and family.
Have a place on your webpage or in your weekly enews where people can find the closest testing center. Encourage people to be tested for the COVID virus. Also encourage all to work with contact tracers. This will help flatten the curve.
Other than worship we recommend that all church gatherings, including session, committee and congregational meetings, be virtual even if the gathering is 10 or less.
Continue to follow diligently your reentry plans when it is safe to do so. If you have not already done so, please send your reentry plans to the Trustees for review.
If you can or have the desire to hold outside worship services, please make sure people are masked and socially distanced and not crowded around the source of heat.
Nursery Schools and Daycares fall under the state guidelines for their type of program.
All Presbytery gatherings including Presbytery meetings, committee or team meetings, Installation services will be virtual until further notice. Only exception will be Presbytery ordination services.