Prayers for the Overwhelmed
Each day the news becomes confusing, anxiety producing, and stressful.  New Jersey went over 2,000 new cases of COVID. The election results are still being sorted out. The economy seems to move forward for some but not for others. Small businesses are closing. School days are sometimes virtual and sometimes not. The church is still meeting outside or meeting by zoom or not sure what to do for Advent and Christmas. We do not know if we can gather with family and friends for the holidays. You get the picture. We are overwhelmed.
Let us pray for those who are overwhelmed.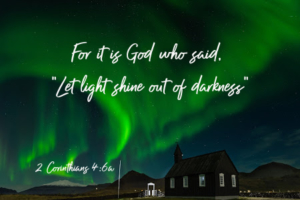 Gracious God,
So much is going on.  We are all looking forward to seeing the backside of 2020.  Until that happens, we must continue through each day.  Somedays are fine and others just wash over with anxiety, stress and fatigue.
God Help us to remember the words of the Apostle Paul, " But we have this treasure in clay jars, so that it may be made clear that this extraordinary power belongs to God and does not come from us. We are afflicted in every way, But not crushed; perplexed, but not driven in despair; persecuted, but not forsaken; struck down, but not destroyed; always carrying in the body the death of Jesus, so that life of Jesus may be made visible in our bodies. " ( 2 Corinthians 4: 7 – 10)
We are not crushed or stuck down. God you are with us through Jesus Christ.
God our shepherd, you walk with us through each day.  Help us find moments of quiet each day.  Calm our souls and refresh us with your peace. Keep us close to Christ and draw us closer to each other in the bonds of Christ wonderous love.
May the Lord, who is our peace, give us peace at al times in every way. Amen.