Prayers for our Pastors – Pastor Appreciation Month
October is Pastor Appreciation Month.  I am not sure how months and special "recognition" days are decided. Is it Hallmark? Or some commission on special days? None the less I am appreciative of whomever decided that our pastors need to be appreciated and recognized.
2020 has been a very challenging and difficult year for everyone including pastors. Being a pastors is tough work to begin with and then toss a pandemic into the mix. Well, you get it.
Our pastors have had to minister to people who are sick, anxious, sad and scared along with learning how to do church online, understand what the rules are for reentry, teach their children from home and do ZOOM meetings, worship and weddings. Pastors who don't know technology have had to take crash courses in technology, computer and live streaming.
Many pastors have provided graveside services alone when  families could not travel and are awaiting the time when families can gather to remember loved ones who have died.  The pastors have prayed with members on the phone, virtually and daily in times of reflection and silence.
During this month of appreciating our pastors let us remember them in prayer. Let us remember them in our daily prayer. This is tough and challenging times for them too.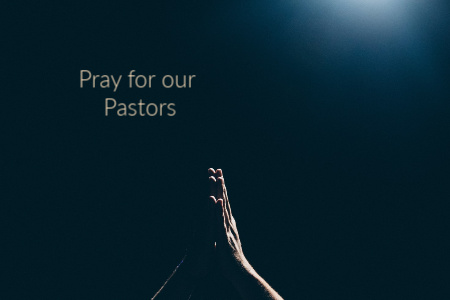 Gracious and loving God,
We give you thanks for the ones we call rev, reverend , pastor.  These people lead us, coach us, nudge us, pray for and gently guide us on our paths of discipleship and ministry.  Be with our pastors as they prepare another worship service, bible study, session meeting, youth program, wedding and funeral.
Provide the opportunity for us to pause and appreciate the work our pastors do to support and care for us, so often in the back ground and behind the scene. We appreciate the times they step forward to walk with us and to hold our hands during life's challenging times.
Guide our pastors during these times of uncertainty, innovation and chaos. Help us to partner with them in the journey of ministry and sharing God's love to the world.
Amen.