Synod of the Northeast invites you to a Synod Leadership Webinar
How do you lead and organization stuck between an ending and a new beginning – when the old way of doing things no longer works but a way forward is not yet clear?
Times like these are called liminal seasons – threshold times when the continuity of tradition disintegrates and uncertainty about the future fuels doubt and chaos.
In a liminal season it simply is not helpful to pretend we understand what needs to happen next.
But  leaders can still lead.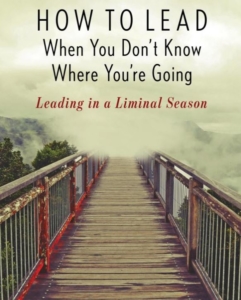 Registration and other Information
The Presbytery of Newton will be hosting the meeting for the Synod leadership. There is no cost for the webinar but you must register.
Who can register? This webinar is open to leaders within the Synod of the Northeast such as Presbytery Leader, Stated Clerk, Presbytery Staff, moderators of the Presbytery or council, or others the Presbytery leader identifies as a leader who would benefit from this webinar.  If you have questions please contact either Nancy Talbot or Jeanne Radak.
When?  The webinar is Tuesday, August 18 at noon. Please feel free to bring your lunch.
What? Rev. Beaumont will make a presentation (see below) which will be followed by Q & A using the chat feature of the ZOOM meeting.
Registration? Please use the registration form below. You must register no later than 3 pm on Monday, August 17. An email will be sent to those who registered on Monday evening with login information.
Recorded? We do have permission to record the webinar but can only distribute the recording to those who registered.
Questions? If you have any questions about your registration please send an email to [email protected]
Rev. Susan Beaumont will facilitate a conversation that examines how Liminal seasons call for a different kind of leadership presence, one that connects the soul of leaders with the soul of the institution. The conversation will examine the leadership challenges and opportunities inherent in liminal seasons. Explore fundamental shifts in orientation that invite a more soulful presence and understand the bodies of work that will connect mission, vision and values with the soul of the organization.
Rev. Susan Beaumont
Susan Beaumont is a consultant, author, and coach. She has worked with hundreds of congregations and denominational bodies across the United States and in Canada. She is known for her ground-breaking work in the leadership dynamics of large congregations.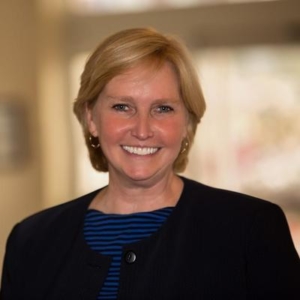 Before establishing her own practice, Susan worked for nine years as a Senior Consultant with the Alban Institute. Susan has also served on the faculty of two business schools, teaching graduate level courses in leadership, management and organizational behavior. She has corporate experience in human resource management and organizational development. She currently teaches at Wesley Theological Seminary.